These wines distinctly reflect Darling's diversity. Inspired by people and landmarks that influenced the landscape of the quaint little town of Darling, the Heritage Collection pays tribute to the part they played in our history.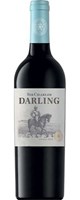 A deep and complex wine with layers of black fruit, cedar, red plums, liquorice, chocolate and tobacco. Smooth but structured with a long lingering finish. In proper storage this wine will age very well.


read more »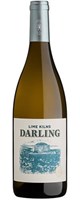 This wine shows a lot of tropical notes like peaches apricot, honeycomb and orange peel. This is a seriously complexed wine that has a great mid palate with good length and ageing potential.


read more »
A wine big in structure, soft in tannin and loaded with spicy,red berry, cigar box and red plum flavours with along aftertaste and well integrated oak nuances.


read more »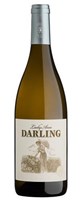 This wine has layers of fruit complexity supported with integrated wood. Aromas of green fig with tropical arrays of white pears, pineapple and minerality are displayed. The wine has a full mid palate with complex fruit following through and results in a wine with a great length and fruit acidity. The palate is well structured.


read more »