Never a fast process, developing our Methodé Cap Classique was no exception to the rule. The Chenin Blanc grapes were harvested at optimal ripeness for a MCC, a little higher in acidity and not overripe to preserve the natural acidity and have a low alcohol. Secondary fermentation leads to the buildup of pressure and infusion of bubbles into the wine, making this a stunning, naturally bottle fermented, matured on lees MCC. Definitely wines to look out for, as they are only available from the cellar door and at selected outlets.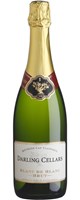 A pale golden color with lime green tinges gives a hint to the flavors that might follow. The bouquet displays buttery, toasty, ripe apples and citrus notes. Flavors follow through on the palate with a crisp, well balanced acidity and undertones of brioche and butterscotch due to extended lees contact.
read more »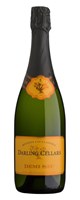 Pale golden in color with a unique bouquet of green apples, pineapple, lemon and orange zest. The pleasing mouth showcases notes of biscuit flavours and a delicate touch of sweetness that ends with a crisp and well balanced acidity.
read more »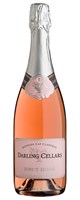 This Brut Rosé has a salmon pink colour with an elegant nose. The nose shows a fruity bouquet of red berries, guava, watermelon, pomegranate and candy floss. The palate has a fresh acidity that results in a clean dry finish.
read more »