The two factors which play the most important role in determining the character and quality of a wine are nature (soil, climate and location) and the human hand (cultivar choice, viticultural practices and winemaking techniques). Of these two, nature is considered to be the more important factor with a greater influence.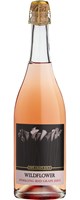 Whatever the celebration, it always goes better with some bubbly! If you are avoiding alcohol at the moment and are looking for an alternative to champagne, try this alcohol-free sparkling grape juice. This will put the fizz into any celebration.
read more »

Rich ruby red colour with a beautiful, forth coming nose showing notes of spice, ripe plum, kirsch and dark chocolate. This wine exhibits a balance between ripe fruit flavours, supple tannins and hints of oak.
read more »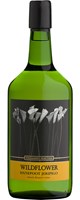 Beautifully fragrant Muscat flavours fill the glass together with honeysuckle notes; and luscious citrus and ripe yellow peace flavours; sweetness well balanced with lively acidity for along and fruity aftertaste. A delicious fortified dessert wine.
read more »

A sweet dessert wine, with strong raisin and berry flavours. Light ruby colour with brick specks. Heady, raisin perfumes with notes of luscious litchi and mango tastes and a smooth, lingering finish.
read more »