The recent demarcation of the Darling district has led to a focus at Darling Cellars on wines which are terroir and varietal specific. The cool and temperate West Coast climate lends itself to a different micro- and mesoclimate which, along with the different types of soil, lead to unique grapes, which we guide into even more unique wines. Having 99% of all vineyards dry land and almost the same percentage as bush vine, this is as close to what nature intended for grapes to be as one can get.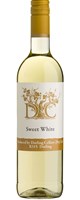 A wine with many layers of tropical hints, honey and pear notes on the nose. This is floral and fruity wine that is supported by a fresh acidity. Makes for a perfect summer daytime drink!
read more »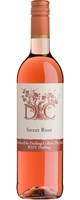 A blushing new blend showing fruity and floral aromas. This is a soft, friendly wine with a balanced sweetness on taste.
read more »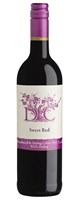 A complex wine with a combination of mostly red fruit that includes raspberries, red pepper and black berry fruits on both the bouquet and palate. The rich sweetness on the palate makes this a wine to be enjoyed at any time and occasion.
read more »