Darling Cellars Old Bush Vine comes from specific old bush vines which are selected for their uniqueness in prominent terroir flavours. These vineyards are planted in the best terroir for the specific varietal. Vineyards are carefully monitored by the winemaker who ultimately decides when the grapes will be harvested. These grapes are handled separately in the cellar to preserve their natural quality and uniqueness. Passion and Respect for these old vines, have led to these beautiful and special wines. Darling Cellars OLD BUSH VINE Range is a dedicated concept from site selection, through to the final drop in the glass at the end of the bottle.
An irresistible, well balanced red wine. With bright ruby red color. Sour cherries, strawberries and a hint of oak on the nose. Flavours of red pepper, spice, raspberries and a hint of sweet vanilla, followed by a nice fresh acidity on the pallet. Grape tannins very well supported by the oak tannins. Wine finish with a long aftertaste.
read more »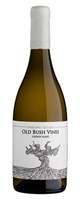 This Chenin Blanc displays a lovely light straw hue in the glass, and a mineral freshness on the nose. This is a complex wine, with undertones of orange peel and yellow peach, and a long lingering finish. The oak is subtle and well- integrated with the fruit.
read more »