Darling Cellars Premium comes from specific vineyards which are selected for their uniqueness in prominent terroir flavours. These vineyards are planted in the best terroir for the specific varietal. Vineyards are carefully monitored by the winemaker who ultimately decides when the grapes will be harvested. These grapes are handled separately in the cellar to preserve their natural quality and uniqueness. Darling Cellars Premium is a dedicated concept from site selection, through to the final drop in the glass at the end of a bottle.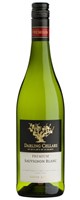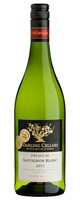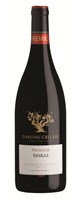 Darling Cellars Premium Shiraz 2011
A wonderful Shiraz combining both power and elegance. Showing typical Darling profile of wild berry fruits backed up with hints of spice. A sweet palate is complimented by subtle oaking and fine tannin structure which lingers on the palate.
read more »