Darling Cellars Premium comes from specific vineyards which are selected for their uniqueness in prominent terroir flavours. These vineyards are planted in the best terroir for the specific varietal. Vineyards are carefully monitored by the winemaker who ultimately decides when the grapes will be harvested. These grapes are handled separately in the cellar to preserve their natural quality and uniqueness. Darling Cellars Premium is a dedicated concept from site selection, through to the final drop in the glass at the end of a bottle.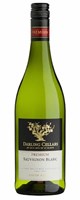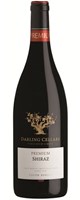 Darling Cellars Premium Shiraz 2013
This elegant and expressive fruit driven wine, exhibits hints of mushroom truffle and clover. A sweet palate is complimented by subtle oaking and fine tannin structure which lingers on the palate
read more »
Darling Cellars Premium Pinotage 2013
A bouquet of dark plums, currants, dark berries, forest floor and kelp with underlying toasted oak notes. These concentrated flavours follow on the palate and combined with a fine tannin structure, give the wine a rich complex finish.
read more »