In light of the multi-award-winning movie Blind Ambition, featuring Team Zimbabwe and Team South Africa going to the 2017 world championship in Burgundy, the 9th edition of the South Africa Wine Tasting Championships is open to all wine lovers to test their blind tasting skills.
The journey to become a champion taster starts with ordering one competition kit of 10 anonymous wines, professionally packaged in argon-filled vinitubes. For these 10 wines, the taster has to identify the grape variety, the vintage and the wine producer, marking points for every good answer.
Unlike the world championships where the wines could come from all around the world, these 10 wines served blind at the SAWTC come from a selected list of South African wines. To help the contestants, Cathy van Zyl has described these 51 shortlisted wines in videos available on the SAWTC 2022 YouTube channel.
The highest scorers will be crowned national champions and will be invited to the selection of Team South Africa 2022 to travel to Champagne on 8 October 2022 for the world championship organised by the French wine magazine Revue du Vin de France.
Last year Team South Africa, captained by Chris Groenewald, reached the 12th world ranking with a fully vaccinated team composed of Benthe Legg, Gavin Smith, Warren Kemm and Pieter de Waal.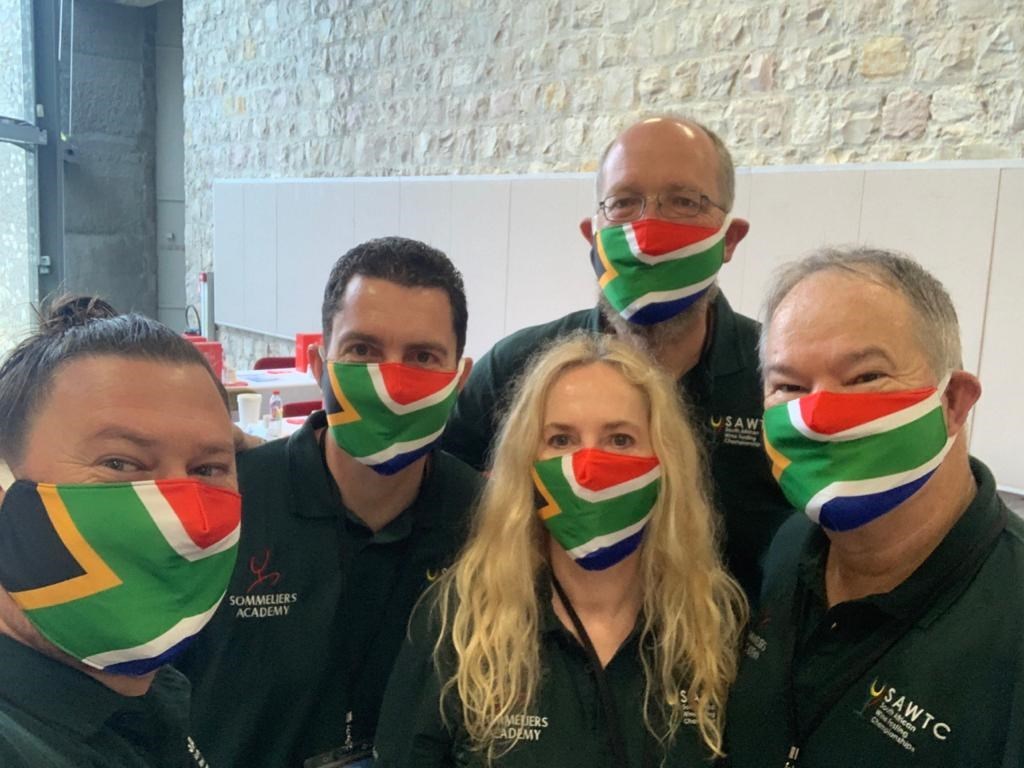 Team SA 2021: Chris Groenewald, Warren Kemm, Benthe Legg, Gavin Smith, Pieter de Waal (back)

Wine competitor kits must be ordered on taste.sawtc.co.za and each pack carries an individual selection of wines, with a unique number per kit, allowing one online entry each. However, avid wine lovers can order more than one pack and maximise their chances with different selections.
Wine kits will be delivered nationwide by CellarDirect, but Capetonians can collect their kit ordered online at Culture Wine Bar, 103 Bree Street. They will receive a 10% discount on any SA wine by the glass when they collect their kits.
Wineries selected in 2022 are: Almenkerk, Sijnn, Mullineux, La Motte, De Trafford, Southern Right, Klein Constantia, Tesselaarsdal, Le Riche, Darling Cellars, Hamilton Russell Vineyards, Creation, Oldenburg, Holden Manz, Metzer, Villiera, Nederburg, Arniston Bay, Radford Dale, Peter Falke, Le Bonheur, Idiom, Atlas Swift, Kumusha, Aaldering, l'Avenir, and Mosi Wines.
A great selection of some of the best wines from South Africa.
The National Champions will be announced on wine.co.za on 29 August 2022. The Team South Africa 2022 selection will be held online on the 4th of September with a selection of international wines to identify. At least the three best ones will fly to Champagne via Air France.