With only seventy hectares of Bukettraube vineyards left in the world, South Africa has the majority of these plantings, coming in at 50 hectares.
These are mostly situated on the West Coast of the Cape where this aromatic grape has found an agreeable home in the sunny climate and granite soils, the terroir complemented by the influence of the cool air from the Atlantic Ocean's icy Benguela current. Of these plantings, the Darling region has 5,25ha of this variety.
Bukettraube's origins are in Germany where the grape originated in the 19th century as a cross between the varieties Silvaner and Schiava Rossa. Northern climates, however, have been found wanting for the proliferation of this variety due to it being susceptible to powdery mildew.
Whilst seeking varieties for its new premium Gustus wine label, Darling Cellars' cellarmaster Pieter-Niel Rossouw took another look at the Bukettraube vineyards in the Darling region. These vineyards were planted some two decades ago and although producing superb-quality fruit due to the cool-climate and maritime influence Darling is known for, marketing decisions had led to the grapes being used in white wine blends together with other varieties.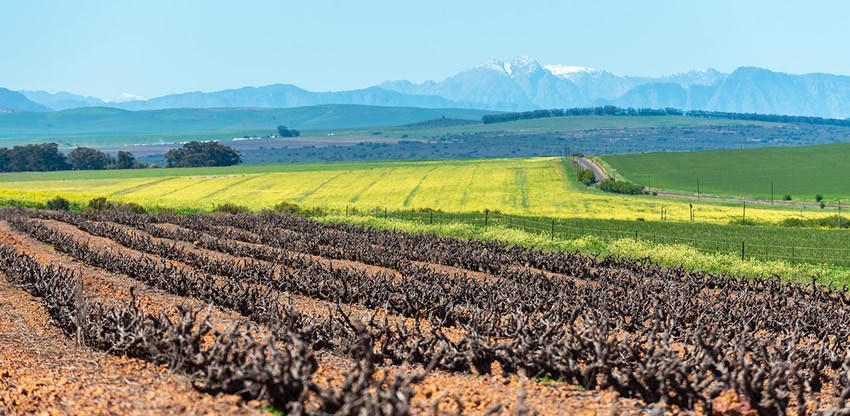 "With Gustus being Latin for taste and wanting to bring something special into the range, we decided to revisit Bukettraube which is relatively scarce as a single-varietal wine," says Rossouw. "The deep granite soils and our exposed West Coast Atlantic climate leads to brilliant flavour expression of Bukettraube, which is a very interesting aromatic variety as it has a bright acidity and real complexity when handled correctly in the cellar."
While most of the world's remaining Bukettraube wines are of an upfront fruity character, the wine in the Gustus range was made in a drier style. "For me the interesting tipping point in a white wine is where you find aromatics and nuances of fruit within the realms of a drier, mineral and stone-driven environment," says Rossouw.
The grapes for the Gustus Bukettraube were hand-selected and after crushing and destalking the juice spent four hours on the skins to draw texture and complexity. Fermentation lasted 20 days at 13°C, after which the wine was left on the lees for six months to enhance mouth-feel and flavour complexity.
The result is an expressive wine, the aromatic array of flavours such as peach, pear and fynbos being followed by dash of floral zest and with aniseed spice undertones.

"This is a unique version of South African Bukettraube due to the crisp and refreshing mid palate and that lingering mouthfeel which borders on gripping," says Rossouw. "As a semi-sweet wine it is easily confused with other Germanic varieties such as Riesling and Gewürztraminer. But the drier Gustus interpretation introduces a wine of individuality and superb varietal expression, something this range is committed to offering the wine-lover."